My first attempt at interior decorating was our living room after moving into our house in early 2019.
Your style is…

Modern Farmhouse
I took a silly design style quiz, even though I pretty much new I was more a Farmhouse style kind of gal, and dived right into my new project.
I've linked a great quiz if you click on the picture to the right. It's eight questions and it will give you a starting point, including common design elements, best places to shop your style and must read blog post for your style
---
Color or No Color?!
One of my main goals was obtain a high quality / magazine style look but also be able to live in it. I have two dogs and two babies on the way so I need to be able to actually lounge on the couch!
You can see the initial vision boards above and how my style has slowly evolved from the beginning, where I really wanted no color, to having a splash of color. I've also been through three different rugs in this room. The second rug mistakenly opted for a pure white rug – a big NO when you have dogs! My husband was not excited when I was looking for the third rug, however I think it turned out nicely.
2019

First rug with no color. You can also see here I opted for a dog bed, however my spoiled dogs only use the couch – so I got rid of that!
Loving this barnwood rustic ladder ♠
---
The third rug I chose has a touch of blue detail; this basically forced me to add some color to my living room ♥
---
2020

Third rug. A little more color and no dog bed!
So, I wish I could take credit for the curtains. They are DIY curtains made out of drop clothes for painting! You can find the tutorial here:
Shop these Farmhouse style looks below:
Limited Edition Scattered Dot Vases – love this vase. One of the first things I bought because I thought it was so unique. Also, it fell in line with adding color to my room!
Espresso Wire Samuel Baskets – Only $14.98 for the large! love the look of this basket. This was obviously for all the dog toys, although the large is still just too small. Goes with my look though, so I bought it!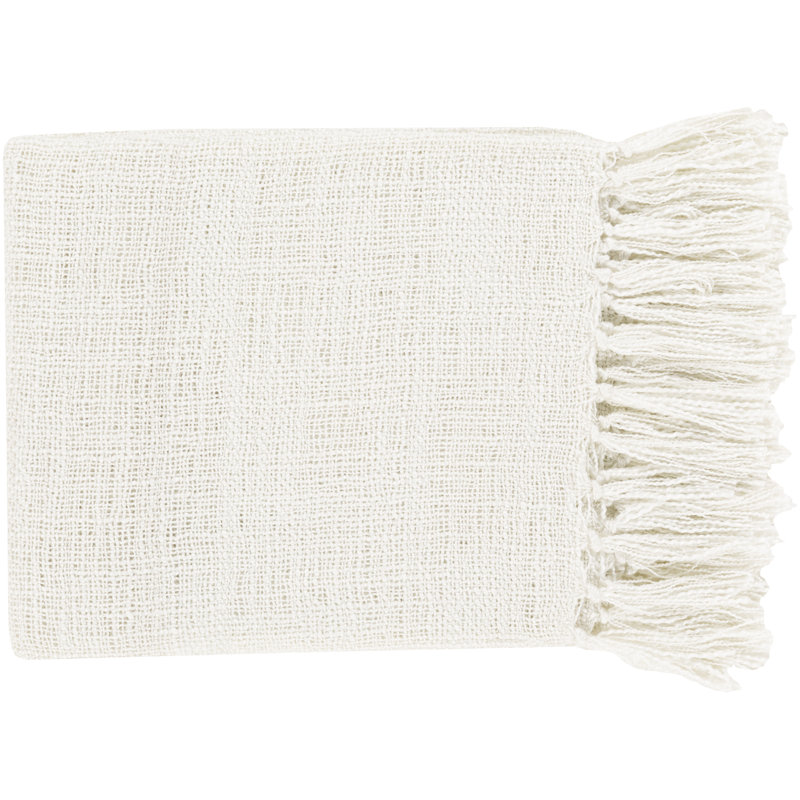 Bovina Acrylic Throw (ivory) – this throw is really delicate and a bit expensive (I thought!). At around $40.00, it's really just for looks. Not good if you have dogs around. This is the throw in the picture above!
Jaclyn Pet Bed – how cute is this dog bed. At $250.00 (Pottery Barn!) I opted not to get this but thought I'd add it as it is a very farmhouse dog bed which isn't easy to find.
Everly Ivory Sand Rug – love this rug, but it was also a bit too pricey for me. Coming in at around $600.00 for a 6'7″ x 9'2″! I Probably should have just bought this from the beginning since I've already gone through three rugs now. Also, word to the wise, if you have dogs – get a pattern.. it hides a lot!
Mariah Beige Vintage Oriental Medallion Rug – I'm loving this rug so far, although I've only had it for a couple weeks now. I got it for about $130.00 on a Labor Day sale for a 7'12" x 9'10". Seems like this is sold everywhere though, if you are an Amazon junky you can find it here: Campo Mariah Vintage.
Pink Leaves I Art Print – I almost went with the light pink / blush pop of color, but instead went with pure beige, so I didn't get this item.
William Hybrid 123″ Recliner Sectional – don't even get me started on how long it took my husband and I to choose a couch. AND to choose a couch online is even more difficult and nerve racking… then add in 127 different types of fabrics and colors!!! Girlllll! Our goal was to find a COMFORTABLE couch that had clean classic look to it, that we could clean and will keep it's look. Yikes. We chose the William Hybrid in Curious Pearl, which is a polyester and linen blend. You can order swatches which is somewhat helpful although a bit overwhelming if you order a lot! This is a BIG couch and there are two recliners at each end which was a compromise between my husband and I. The recliner is not the most comfortable, but it's better than nothing. Another thing to note the recliner back part goes not move, so you don't lay horizontal. Also to note, each fabric is a different price AND it states the recliner is $3,500.00 but we paid about $2,300.00… so shop deals and make sure you have coupons. Bottom line, we are happy with out purchase!
Ikea EKTORP Sectional – This was the runner up. Coming in at $800.00 and being entirely slip cover, it was VERY enticing. Plus it got really good reviews. Though, when we went to look at this sectional at the store it wasn't that comfortable, plus no recliners. It is beautiful though!
Hope you got something interesting out of this post. Drop me a line if you have any questions or suggestions.